Outbound marketing Vs Inbound Marketing
While some people feel that one can make a valid comparison between the traditional outbound method of marketing and the new inbound marketing, these two methods of marketing are actually meant to complement each other rather than be chosen against each other. Those business owners and employees who truly wish to benefit from the process of marketing as a whole have to ensure that they draw a smart balance between both these methods of marketing. While these two methods follow very different rather opposite methods of marketing, when combined to complement each other they can both prove to be very beneficial for companies which are willing to put in a balanced effort towards the progress and profitability of their company.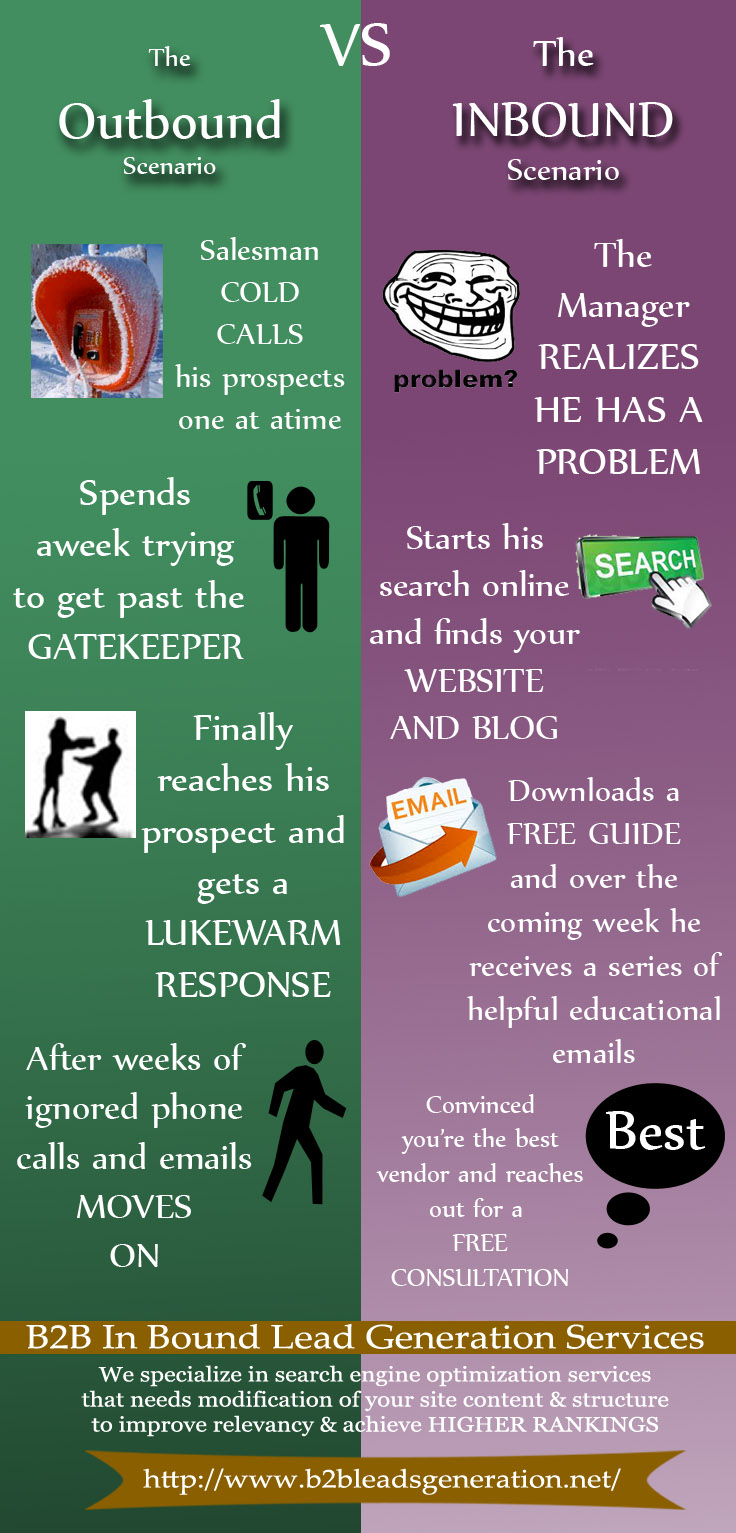 So if you have been thinking of which one to choose out of the two you would rather spend time in deciding on how to use both methods in a balanced way.